NEW News!!!
This is where you'll find new and exciting information about what's happening with the VOX BOX Arts Collective...
Caja de Arte
summer arts camp 2016!
Caja de Arte Spanish Immersion Arts Camp - Summer 2016!
Our summer arts camp has a variety of programs this year!
For pictures and video from our Vox Box programs visit our facebook page
DATES: June 6th - 17th 2016
Session 1: June 6 – June 10 Session 2: June 13 - 17
Elementary Arts Program
This session is for 1st-6th grade students in Spanish Dual Immersion programs, Spanish learners and fluent Spanish speakers. This is an art-based program that is taught IN SPANISH. This innovative program is directed by Janice Markham, along with her amazingly talented team of master artists/performers/puppeteers including Vox Box lead teacher Estela Garcia. Caja de Arte includes visual art, theater games, improvisation and music! The two program concludes with a presentation for family and friends.
Pre-K Arts Program
This session is for Pre-Kinder (ages 4-5) children who are learning Spanish or are fluent/native Spanish speakers. This is ideal for kids entering a Dual Language program!
NEW!!! Middle School Arts Program
This session is for middle school students who are near-fluent or fluent Spanish speakers. Middle School students will participate in more sophisticated arts exploration, with fun and exciting art and theater projects.
Tuition 1 week: 9:00am-2:00pm one kid $190 sibling $150
Extended care: 8:00-9:00am, one kid$80 sibling $50
2:00-6:00pm
Tuition 2 weeks: 9:00am-2:00pm one kid $360 sibling $290
Extended care: 8:00-9:00am, one kid$150 sibling $80
2:00-6:00pm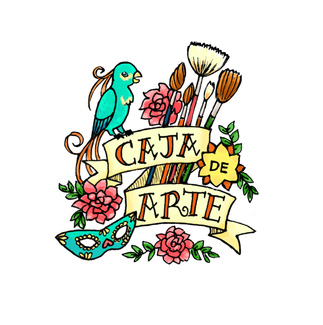 Location: Incarnation Community Center (click address for map)
214 W. Fairview Avenue
Glendale, CA 91202
This location has wonderful classrooms, a great outside grassy area and playground. We even have a piano for our music/recreation room! Students will bring a lunch from home and a healthy mid-morning snack will be provided. Afternoon snack is also provided during extended care hours.
Sign up first at SignUpGenius


NON-REFUNDABLE DEPOSIT IS: $50 per child to hold a spot in camp.
After signing up, you can pay the deposit or entire amount here
OR send a check payable to Vox Box Arts Collective to:

Vox Box 4932 Hartwick St. Los Angeles, CA 90041

Financial aid IS AVAILABLE
Questions? Contact Program Director Janice Markham at: info@voxboxarts.org or 323-899-3699
---
---